SCAR TREATMENTIN DE QUEEN, AR

SCAR TREATMENTIN DE QUEEN, AR
If you struggle with acne scars, stretch marks, or even surgical or traumatic injury scars - Mitchell Medical can help!
For acne and some surgical scars, fractional skin resurfacing can effectively treat textural and pigment concerns. IPL can also be used to decrease pigmentation and vascular effects. Scars caused by burns and other traumatic injuries are more complicated in nature and can negatively affect the quality of life due to disfigurement, pain, bleeding, pruritis (itching) and restricted range of motion. Fractional ablative laser resurfacing has been proven to effectively treat such scars and provide consistent and significant functional improvement as well as measurable cosmetic benefits.
Ablative resurfacing: ideal for patients seeking a dramatic improvement in a single session. It is also the most effective treatment on deep scars.

Non-ablative resurfacing: ideal for patients who prefer a milder treatment approach that requires several treatments but has less downtime.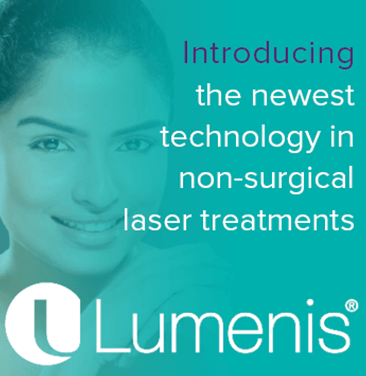 The Lumenis Solution
Lumenis' ablative technologies dramatically decrease scars, even very deep ones, as well as repair damaged skin and improve skin tone. Treatment is free of complications and requires minimized downtime due to the unique pulse technologies and tailored treatment modes.
Unique ability to reach the desired treatment depth quickly and in a single pulse with minimal collateral thermal damage.

Advanced scanner technology offers a wide choice of energy, density, scanning shape and size options, facilitating customized treatment parameters for the optimal treatment of each patient condition.
For more information visit www.aesthetipedia.com.